Best service ever! Danny walked us thru replacing our 2 units and did everything he promised with no payment until the job was done and we were satisfied! The workmanship was impeccable and all the workers were very courteous and polite. I will definitely refer my relatives and friends to Campbell Air & Heating.
Ron & Bell S (via Better Business Bureau)
I would definitely recommend this company. They were very diligent and didn't give up trouble shooting our AC leak even after it leaked a second time. We were very happy that the problem was found and remedied. Danny and his crew were great!
Melanie (via Better Business Bureau)
"We are so grateful for Campbell AC & Heating! For many years we used a very large AC company for our cooling & heating needs, but last year we learned about Danny and his business through my brother-in-law and switched to Campbell AC & Heating! Why? First because immediately after meeting Danny we not only knew how incredibly skilled, gifted and talented he was at his craft, but most important, what a man of integrity he was. Care, honesty and going above and beyond is how Danny services his clients. Extremely thorough, he doesn't give you the run around, just the facts, conducts himself with the utmost professionalism and gives the best price! I saved over half of what my old AC company was going to charge me for a major repair last year in using Campbell AC & Heating! In this world where it can be difficult to know who you can trust to service a core, essential unit in your home such as your AC & heating, you don't have to worry with Danny. His knowledge and experience is incredbile and he's always available when we need him! We are so happy to not only have him as our AC & Heating professional, but even more importantly, a friend of our family."
Wendy L Purdin (via Google)
"Professional and on time, and honest. It was the reasonable prices that got my attention "
"Very professional and prompt. Danny and his partner are awesome guys and always very helpful. They get a thumbs up from me."
Ashley Herrera (via Google)
They were very friendly and did a great job!"
Darlene Matula (via Google)
"WOW! This company is amazing! Twice I have called with an issue and both times the problem was fixed within 2 hours!"
"Very professional service!!! Showed up within 30 after I called. Had the problem diagnosed and repaired in no time. Performed a thorough inspection of my system after making the repairs and didn't charge an arm & leg!!! I highly recommend Campbell Air Conditioning & Heating."
Todd Rhoades (via Google)
"Let me start by saying that my AC unit is almost 13 yrs old and I have a maintenance service with another AC Company.  After several attempt to get the other company to fix the issue I was referred to Danny from a friend. He was able to make out to our house in a short amount of time, in between appts. He is very courteous and thorough in diagnosing the issue. The reality of the situation is that I need a new AC unit, but Danny was able to bring ours back to life, to get us by until we can manage a new unit. It seems the other company kept putting in Freon and overcharged the unit therefore the compressor was clipping off. Danny removed all the excess Freon, cleaned the unit and now it works fine. Not only would I highly recommend Danny and Campbell Heat & Air but I will continue to use him going forward for all my AC needs. His prices are fair and his work is impeccable. Thanks Campbell Air!"
Joe Martinez (via Google)
"Reliable, and quick. They have responded quickly to emergency calls and the work has been well done."
Jewel Bushland (via Google)
Complete the form to leave a review.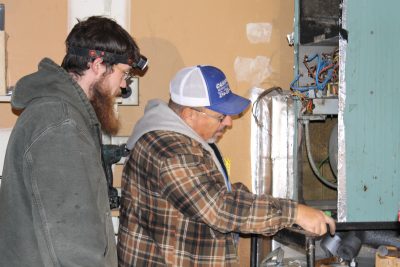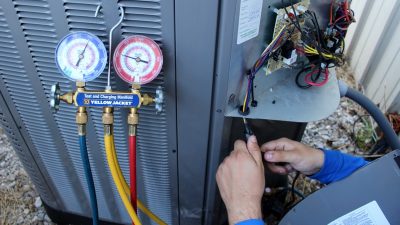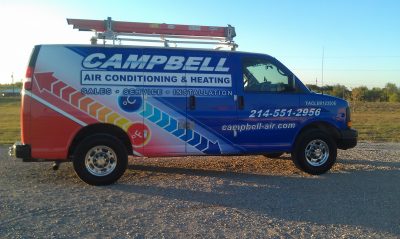 There are two things to look for when choosing an Air Conditioning and Heating Service company – experience and customer satisfaction.  You can depend on Campbell Air to provide both!
Call or email us to request service.
Financing is available for new equipment and repair of existing equipment.