Does your AC System need Repair?
There are a number of reasons your A/C unit may break down. Some common problems include:
Damage to the compressor, capacitor, fan blades or electrical connections
Leaks are an issue to be addressed by a professional as chemicals can be a health hazard.
Frozen coils can be caused by poor air flow from dirty filters or ducts.
Faulty thermostat can cause your air conditioner to run too much, too little, or not all.
Repair Services
Campbell Air offers the following services:
Fast Response: We will respond quickly to your call and work to restore your A/C unit to full functionality. Addressing your issue promptly is an important part of our business.
Dedicated Service: Your complete satisfaction is our top priority.
Knowledge and Experience:  We have experience working on all types and brands of air conditioning units. You can rest easy knowing your equipment is being repaired by a dedicated professional.
Fair Pricing: We offer flat rate pricing at a fair price.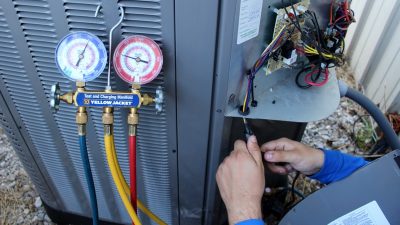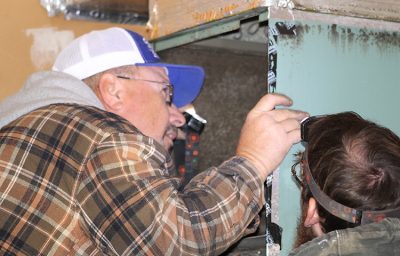 Request Service
There are two things to look for when choosing an Air Conditioning and Heating Service company – experience and customer satisfaction.  You can depend on Campbell Air to provide both!
Call or email us to request service.
Financing is available for new equipment and repair of existing equipment.