Do You Need a New AC System?
Keeping your family cool and fixing your air conditioning when there are issues and providing you with the best service is our goal.
We want to go above and beyond to exceed your expectations, not just meet them, so when you call we aim to provide quick and efficient service.
Most systems have a lifetime of 10 to 20 years. But there can be warning signs signaling its service life is about to end. Even units that are still running may need to be replaced. The following are some issues that may indicate you need a new system.
Consistent Temperature Control: If your unit is unable to maintain a consistent temperature throughout your home, it may not be the right size to provide a comfort for your family.
Utility Costs: If you notice a raise in your electric bill that is not weather related, it could be due to a decline in efficiency of your air conditioner.
Old Equipment: Most air conditioners last between 10-15 years in the Texas heat. New untis provide lower operating costs and better efficiencies. A new AC system can pay for itself over the lifetime of the equipment.
Ongoing Repair Costs: If you have ongoing air conditionering issues each summer, it may be a signal that it's time to replace it, especially with an out-of- warranty compressor failure.
Choosing a New Air Conditioner
Here are some of the things to look for in a new air conditioner.
SEER Rating: Check the Seasonal Energy Efficiency Ratio (SEER) rating for the unit you're considering. Higher SEER rating indicate a more efficient unit.
Capacity: A larger unit isn't always the answer. Campbell Air will work with you to ensure the right sized unit meets the needs for your home.
Additional Options: Smart thermostats, variable speed blowers, and inverter compressors are options to achieve the ultimate in efficiency and comfort.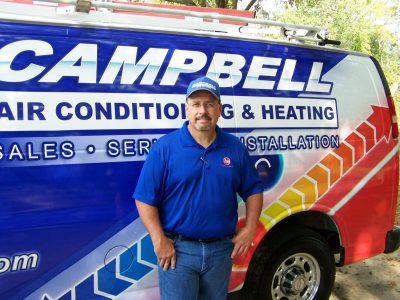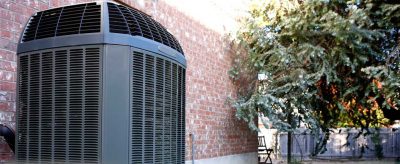 Request Service
There are two things to look for when choosing an Air Conditioning and Heating Service company – experience and customer satisfaction.  You can depend on Campbell Air to provide both!
Call or email us to request service.
Financing is available for new equipment and repair of existing equipment.